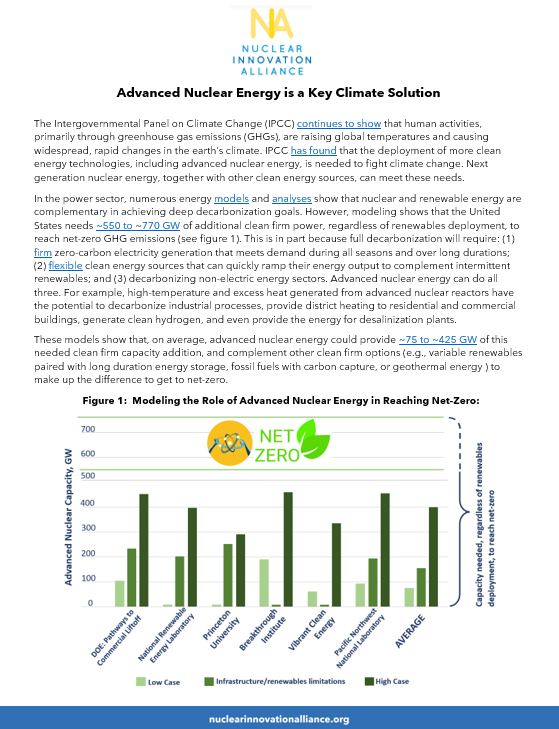 This fact sheet discusses why advanced nuclear energy is a key climate solution. It focuses on modeling results that show the role of advanced nuclear energy in reaching net-zero, advanced nuclear's value proposition compared to other power sources, and the role of flexible resources (like advanced nuclear energy) in a clean energy system.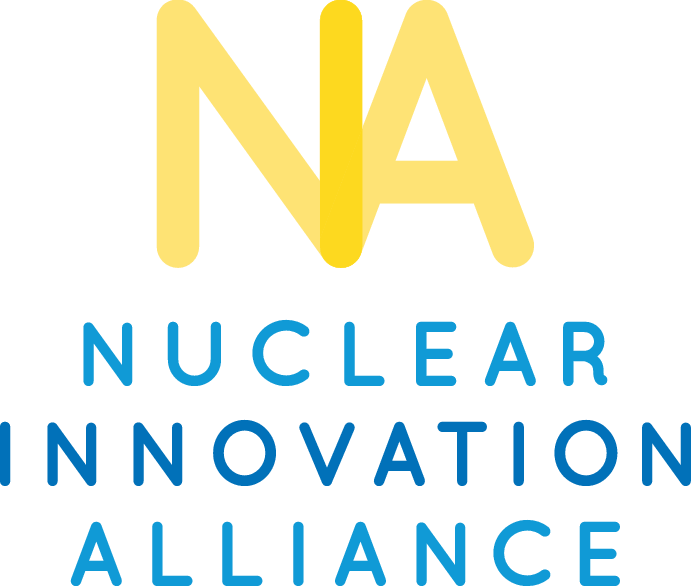 In this episode of the Decoding Innovation podcast, Judi Greenwald, the Executive Director of Nuclear Innovation Alliance, shares her journey and insights on advanced nuclear power.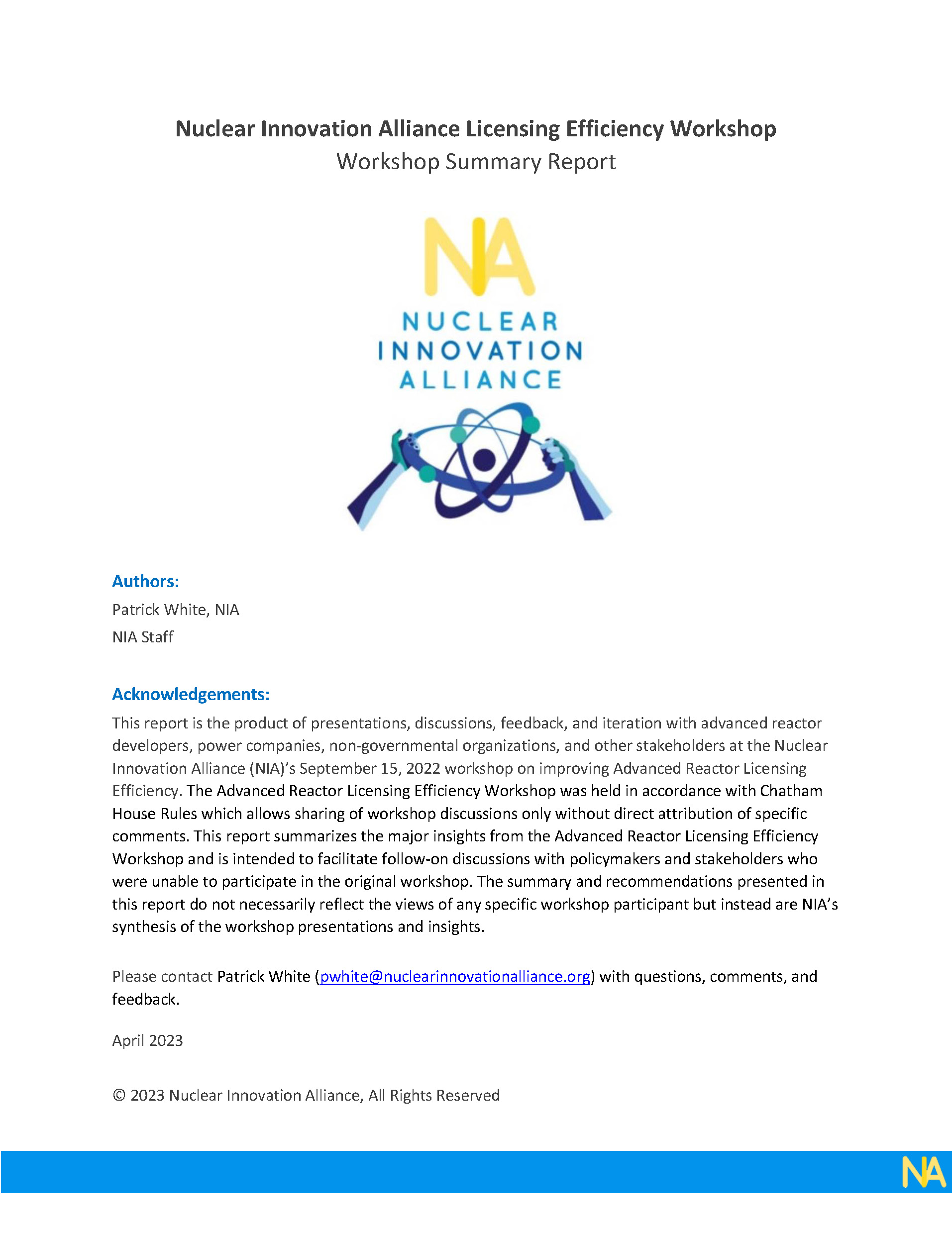 This report summarizes NIA's 2022 Chatham House Rules workshop on Advanced Reactor Licensing Efficiency. The workshop convened stakeholders from both industry and public interest groups to share experiences and insights from prior licensing activities, best practices for licensing engagement and activities, and emerging best practices for new reactor licensing. This report synthesizes workshop presentations and discussions, and provides recommendations on how applicants, NRC staff and management, and the NRC Commission can work together to improve the efficiency and effectiveness of advanced reactor licensing reviews. To read the recommendations only, please follow the link here.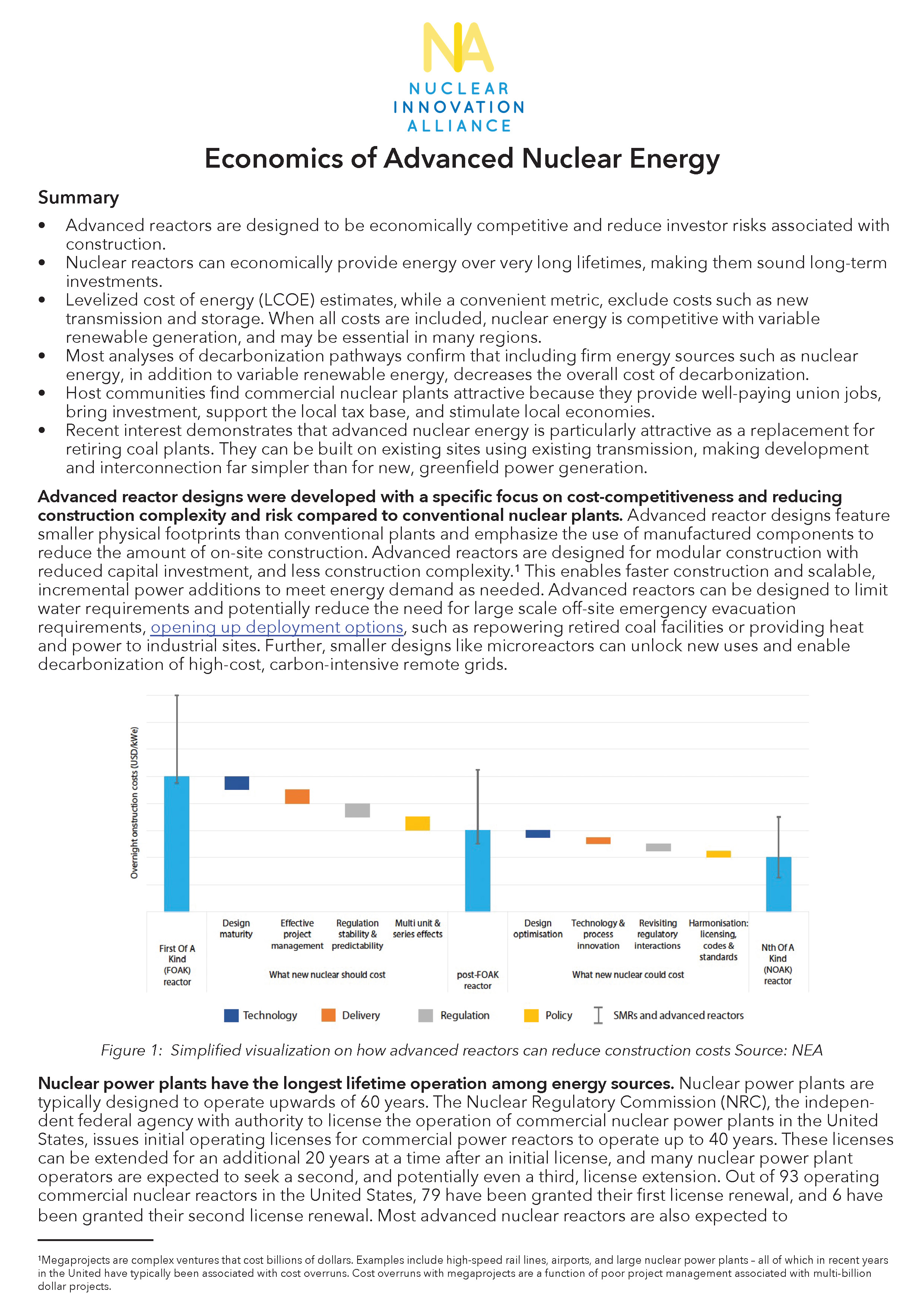 This fact sheet provides discussion points on why advanced nuclear energy should be considered economical competitive and will play an important role in helping reach climate and energy security goals in the energy transition.